Wavetra Energy Academy is a leading training institute for anyone interested in Renewable energy and solar energy in particular. We offer standard hands-on and theoretical training designed to bring beginners to a professional level in solar Photovoltaics principles, design and installation.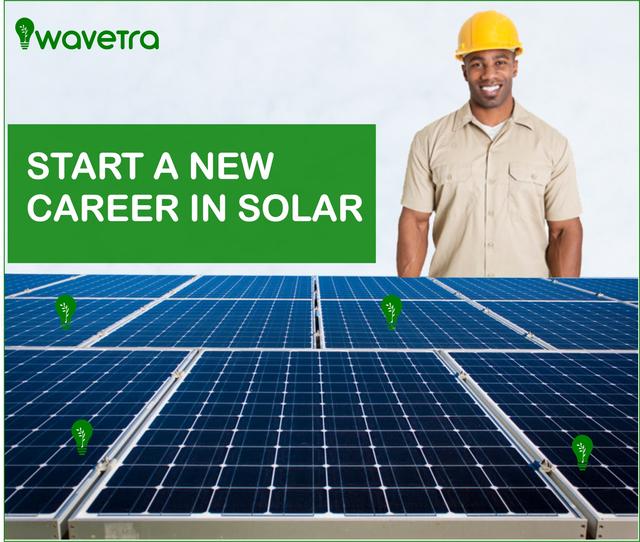 Our solar installation training courses are designed to guide you as you prepare for a job in solar energy — from the theory and science behind photovoltaics through the advanced skills needed to safely and effectively design, size and install a full solar PV array.
WON'T YOU JOIN THE CLEAN ENERGY WORKFORCE?
There is a huge opportunity in Renewable energy which is the clear energy of now and the future. At Wavetra Energy Academy, we have designed our courses to launch and guide you to a great career in solar energy.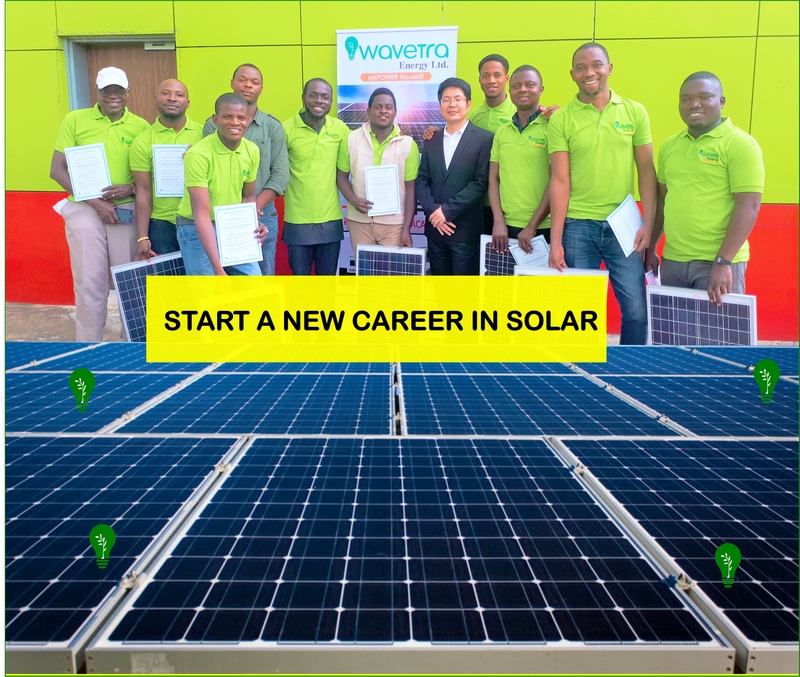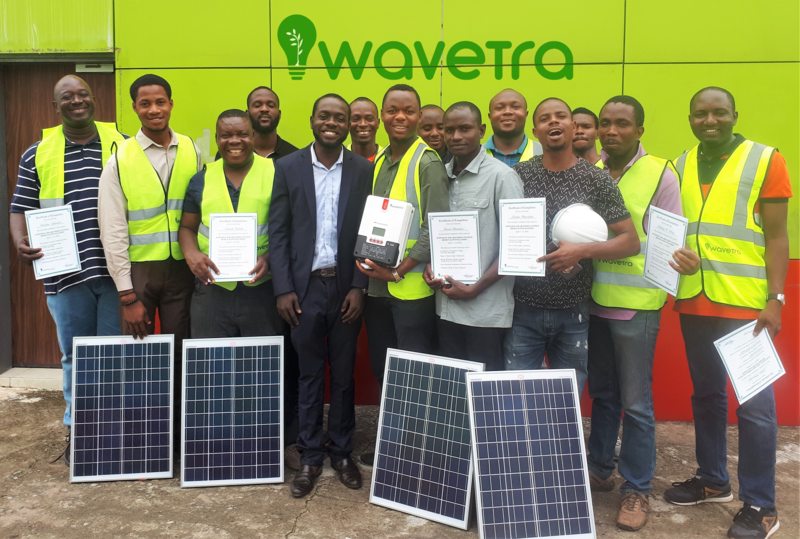 Why solar training?
You definitely need to be trained in order to become a renewable energy consultant and solar installer.
As a solar installer, you will be able to determine the design of the solar panel array. You will also be able to size the system and even install.
There is a huge opportunity in renewable energy and NOW is just the right time to get your hands into it.
Wavetra Energy Academy course is designed to launch anyone with science background in O'Level into solar power generation. It is especially highly recommended to anyone in construction, roofing, etc. There are numerous opportunities for anyone to succeed in the field of solar energy.
HOW TO REGISTER:
Simply fill this 2 minutes form and call/Whatsapp us after making your payment: 08157171707
COURSE OUTLINE: