We love visitors! Our office address is right at the heart of Ikeja and very easily accessible. You can use the contact form below to message us directly. We are responsive. See our physical contact details after the form below.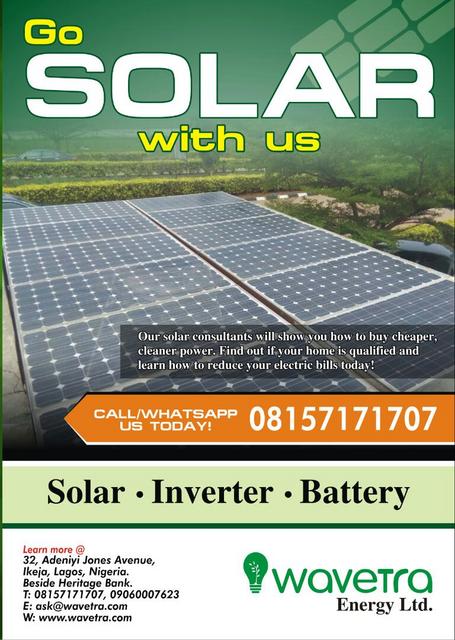 [wpforms id="735″ title="false" description="false"]
Related: Plans/Quotation for home and business solar installation
Wavetra Energy office is located at:
32 Adeniyi Jones Avenue
Ikeja, Lagos State.
You can search for "WAVETRA ENERGY" on Google Map for a detailed direction from your location.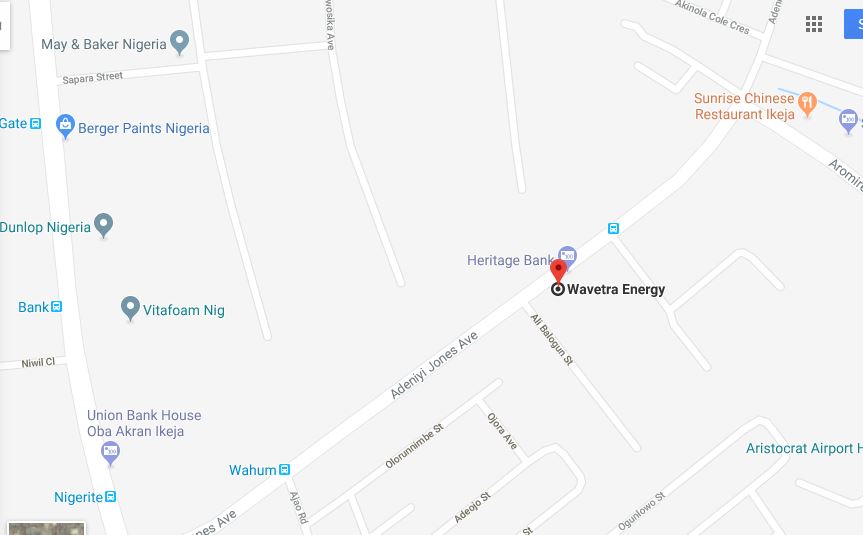 You can call/Whatsapp our number for a 24/7 support: +2348157171707