LIKE our page to get our PROMOs first and see renewable energy related information first.
Wavetra Energy Wins the Most Efficient Renewable energy Company Star Master Brand Award
We are excited to announce that Wavetra Energy LTD took home the AFRICAN BRAND CONFERENCE award of the MOST EFFICIENT RENEWABLE ENERGY COMPANY STAR MASTER BRAND award, 2018. The event was held in Sheraton Hotel Lagos on the 31st of August, 2018.
About the Star Brands Awards:
The Star Brand Awards (STABA) was conceptualized to honor brand excellence amongst the best of brands in Nigeria and the world. It is awarded to deserving brands from multinational (MNCs), trans-national corporations (TNCs), large corporations (LCs) Small and Medium Organizations that have shown best practices in branding and met the stringent selection criteria. As the definition of Star Brands is one that is worthy of greatest honor or distinction. Winning the Star Brand Awards is a defining moment as it is a testimony of the brand's success and an endorsement of being with the best and acknowledgement of the brand's value, strength and character. Source
Please find the pictures of the award ceremony below: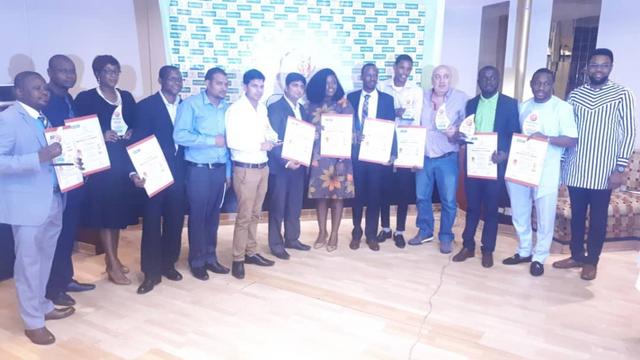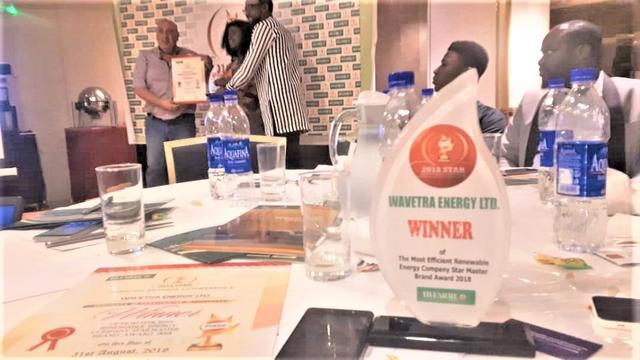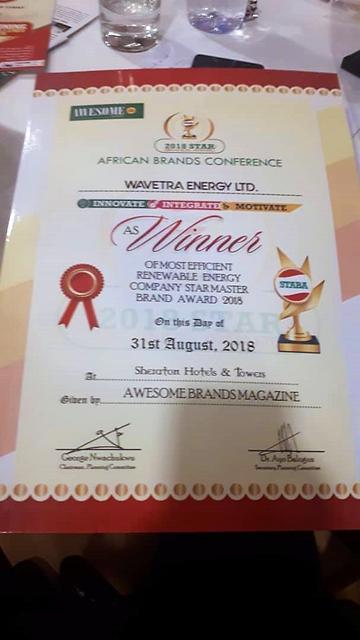 Inquiries or Questions? We can help you go solar! Call/WhatsApp +2348157171707, +2347026058888